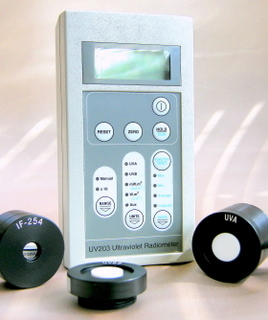 New UV203 Brochure
A new brochure for the UV203 radiometer is now available for download. It provides an overview of the meter and details the operation, features and specification of the unit.
The UV203 is designed to accurately measure a wide range of ultraviolet intensities with up to three distinct spectral responses across the UV spectrum.
For further information and prices contact Irradian or download the UV203 information available from this website.
...