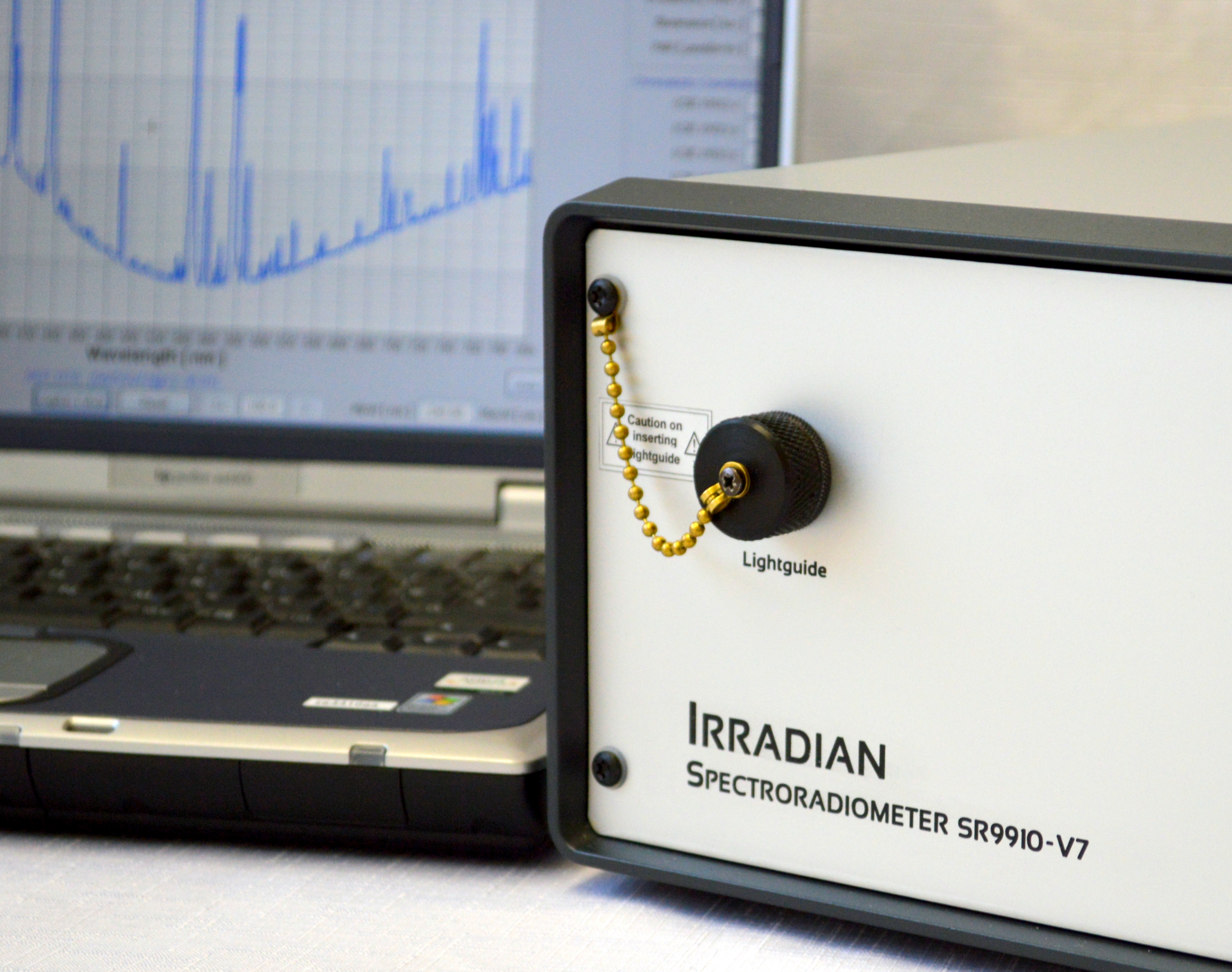 Software for SR9910-V7 Spectroradiometer
The latest software release (version 15.03.01) for the SR9910-V7 spectroradiometer is now available.
New features include numeric support for international keyboards; user options for save, load and set default, scan settings and an enhanced editor for use with user function files.
The version will run on all Windows platforms.
For further information contact Irradian.